The following photos were donated by Al Gerek. Al was with Detachment 3 at Rothwesten which was subsequently transferred to Celle as Detachment 6.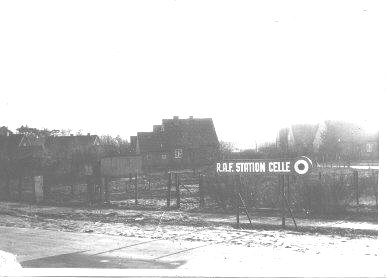 About 1 km from the front gate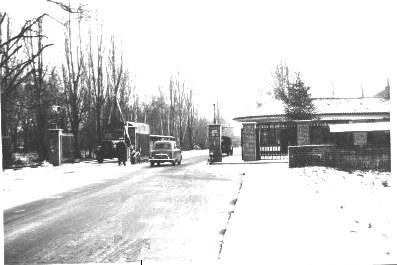 The front gate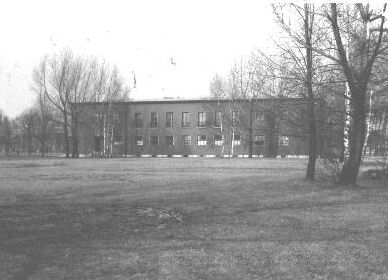 Detachment 6 barracks
On the other side of the
barracks was the runway.





Celle Bahnhof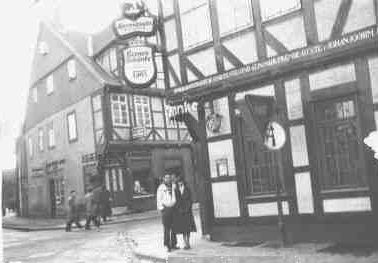 One of our hangouts
It was on Bergstraße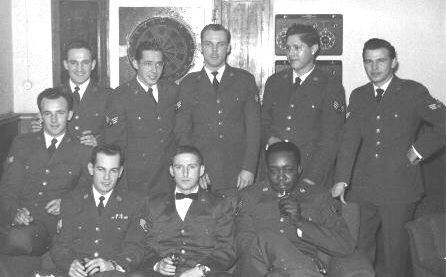 This photo was taken around Christmas time 1957. We were invited to a Royal Air Force "Dining In" celebrating the queen's birthday.
Front row left to right: Ed Abbott, Don Shoff, Steve Weber, Arthur Brown.
Back row left to right: Al Gerek, Jim Blackburn, Mike Lehman, Carlos Ramirez, Wesley Savor.