Det #3 had a super time at the reunion in St Louis in May.
The following article and picture appeared in the Charievoix, Michigan Courier:
Nine fellows from Detachment 3 of the 601st ACW Squadron of the 12th Air
Force never skipped a beat! With dedication, loyalty, and commitment, along
with weeks/months of intense frustration and effort, these nine men, driven by
a bond created 42/43 years ago, demonstrated their willingness and spirit to
travel from Pennsylvania, California, Illinois, Iowa, Michigan, Minnesota and
North Dakota. Each of them (after a few seconds) knew that the bond developed
while stationed in Rothwesten, Germany never left them. As a result of their
intense efforts these men were reunited in St. Louis for their first annual
reunion where a ton of stories and emotions were exchanged.

After being together for a few days in May, each one of them vowed to
continue the search for the rest of their crew and hoped that for next year's
reunion more of their detachment would be in attendance to tell, yet still,
tons more stories.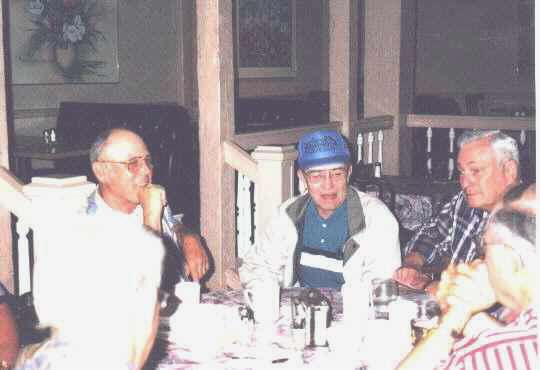 Reminising over breakfast. Left to Right, Mike Lehman, Stub Thielke, Gary Harper.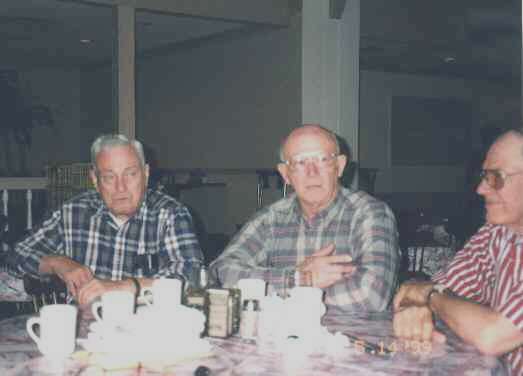 Gary Harper, Ed Abbott, and Al McIntire meeting for breakfast after 40 plus years.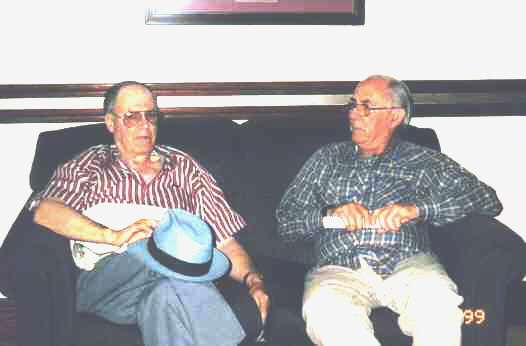 Al McIntire and Randy Rankin. Has it really been that long????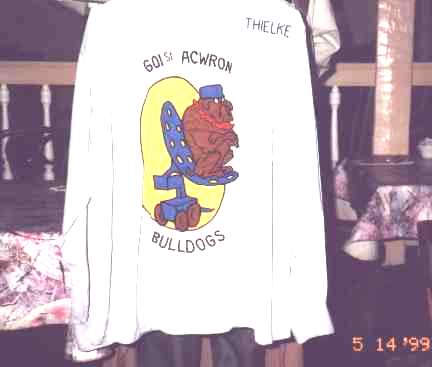 This 601st Bowling Shirt belongs to Stub Thielke. Stub was with
Det 3 at Rothwesten 54-57. Went to Det, 6, Celle in 57.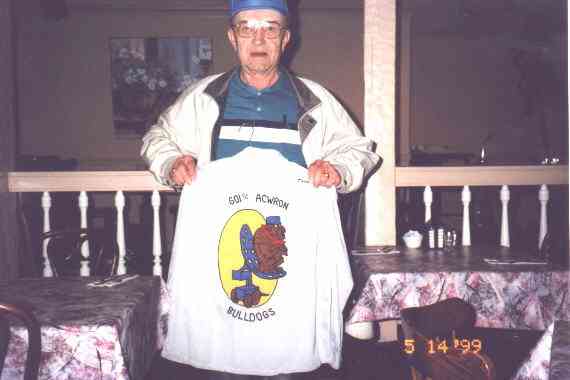 Remember the day that Stub bowled a 325 game!!!!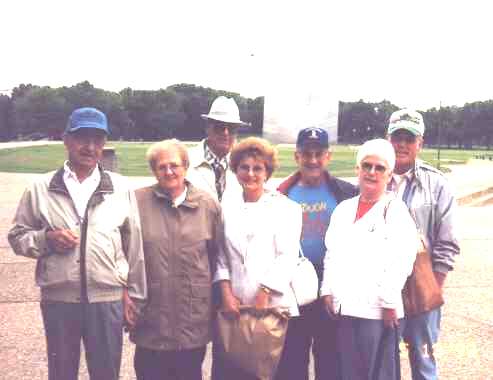 Harlan and Darlent Thielke, Al and Jeanie McIntire, Al Gerek, Barbara and Mike Lehman