A few more pictures of our driving class.
In November, 1953, shortly after some of us got to Rothwesten, we attended a driving class. It's purpose was for us to become acquainted with the various vehicles and to learn about convoy driving.
It was probably our first glimpse of the small towns and villages surrounding the base.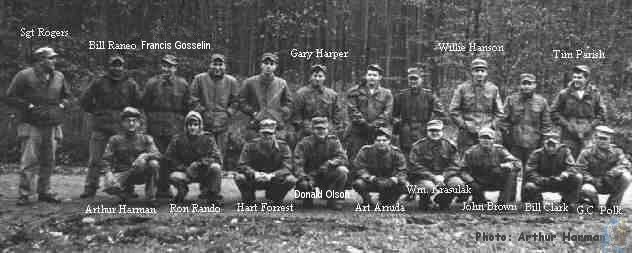 This picture has been shown before, but a name or two has been added since.

Tim Parish checking the oil in his vehicle before starting out.

Fran Gosselin driving.
Trying to remember the other guy's name.

The names of the two airmen in the foreground have been forgotten (unless someone out there can remember).
Arthur Harman is in the rear. German kids always found us entertaining.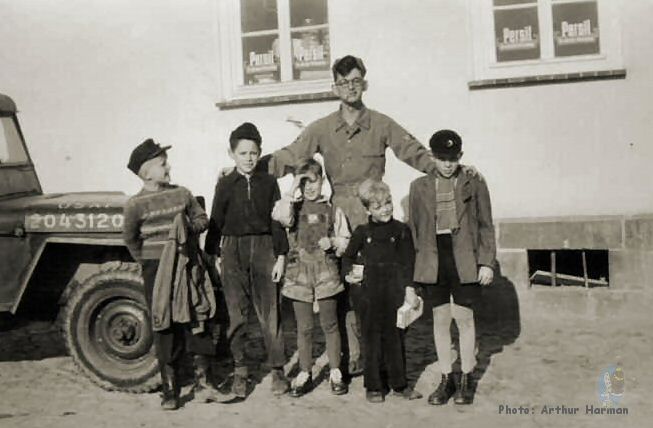 Harman: "This was taken Nov 1953 somewhere in the vicinity of Goettingen, or at least that is where I thought we were at the time. Taken during our driving class excursions"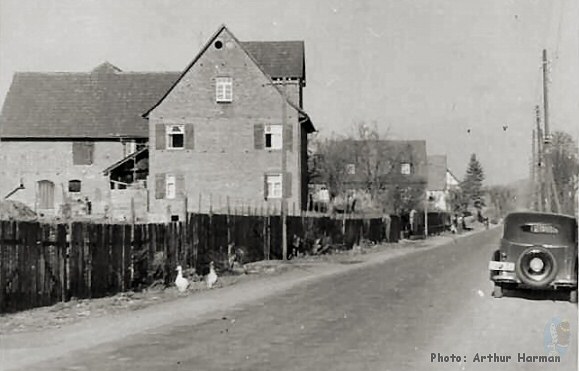 Two geese along the street in the village of Hohenkirchen.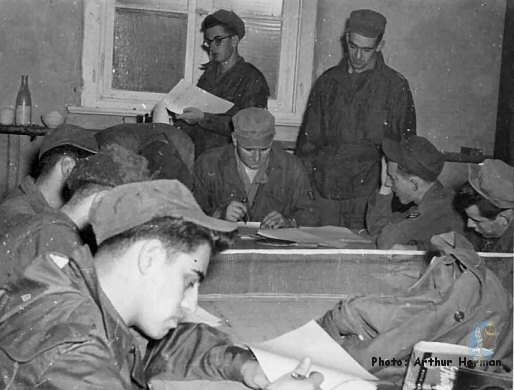 Harman standing behind Sgt. Rogers. Hart Forrest (standing) looks on as his paper is being graded.
At left foreground is Ron Rando. To his left, I believe, are Parish and then Hanson.