The communications site of the 601st at Rothwesten was on a hill north of the village of Rothwesten in the direction of Holtzhausen. The picture below, certainly a rarity, was donated by Arthur Harman. Arthur commented:
"This old photo of Gunpost has a few memorable features, not the least of which is the outhouse at the far bottom right; the two AN/GRC radio vans parked side by side with a power unit alongside; the crypto van parked parallel to the light colored teletype center which abuts the building in which Capt. Campbell maintained office. Not being an "intelligence type," I cannot identify the radars, but I believe I can see an MPS-5, or its forerunner...but no TPS height finder. Of course, outside the gate one can see the old DF site."
Text at the top of the photo states: Northernmost U.S. installation in U.S. Zone of Occupied Germany.

Inside one of the radio vans (mentioned above):
Bob Retzlaf in the forground typing on the tape making machine (can't remember it's name)
and Willie Hanson on a TT-55 teletype machine. Sixty words a minute was it's limit.







Willie Hanson calibrating a receiver at Gunpost Radio.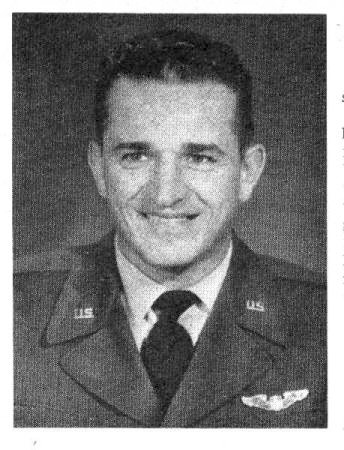 Captain Richard A. Schremp was the 601st Communications Officer until replaced by Captain Lawson D. Campbell in 1954. Or was it 1955?
An excerpt from the July 1953 Transmitter exemplifies his ever-present humor. (By the way, he was my favorite officer. W. Hanson)
The highest position Capt Schremp has held to date was that of CO. He relates that in 1943, when only a 2nd Lt, he was commanding officer of the island of Tyree, located off the coast of Scotland. He held the title because the island's only inhabitants were himself, some Englishmen and a few herds of sheep.
Arthur Harman commented on the subject:
At Gunpost, Schremp had posted a sign with the following, unforgettable, quotation....and much reminiscent of Capt. Schremp's dry humor....which went as follows: "One of the mandatory aspects of the military is that upon receipt of an order from a superior officer, it is incumbent upon the recipient to execute the same with utmost dispatch! C-in-C US Air Forces in Tyree."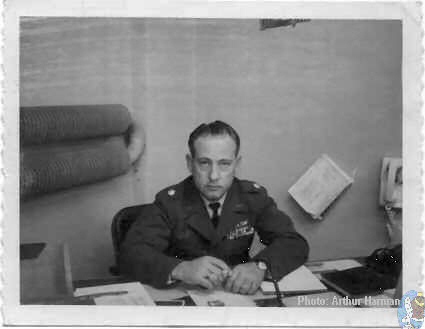 Captain Campbell, our next Communications Officer, was also revered by many who worked for him. At the 601st reunions there are always stories told about how he handled various situations. He was humorous, but could also be very firm.
Arthur Harman wrote:
"...a snapshot taken of, then, Major Lawson D. Campbell, around 1959 or, perhaps, 1960-61. It was taken in his office at Ramstein Germany where he commanded the local communications organization and facilities."