Another one by Jim Ward.
If you use Internet Explorer, place your pointer over the individual and his name will appear.
For Netscape users, the names are listed below the picture.





Top Row l to r: Jim Ward ,Zeep Monk Roberts, Myron Brantley
Middle Row L to R: Jack Wilmarth, Cupp, Casey
Bottom Row L to R: Dave Davidson, Joe Elliott, John Coffrin, Johnson, Gene Cave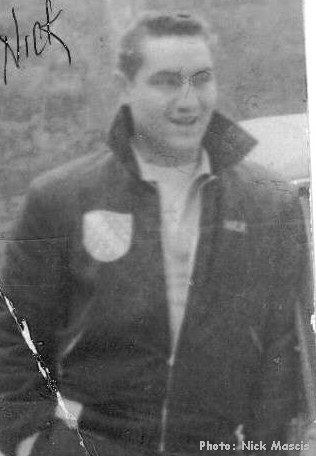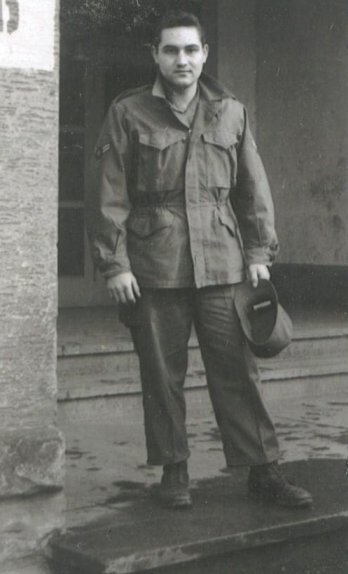 Nick Mascis


At left: I think he said this was taken at Hercules in 1959
Note: His jacket has a Kassel wappen on the front

Right: At Rothwesten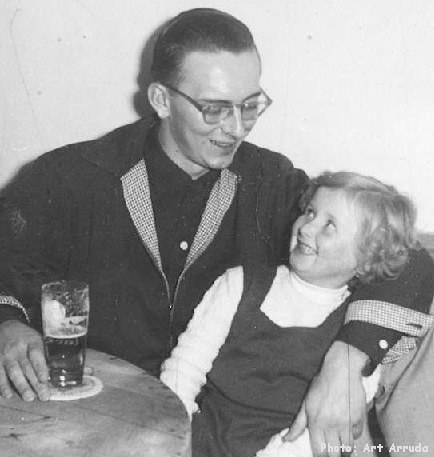 Written on back:
"Larry Hill & Frau Maus' grandaughter in the old bombed
out bar Kassel"

Frau Maus was the owner of the Dugout, a favorite hangout. It was resurrected from the debris left from the bombing.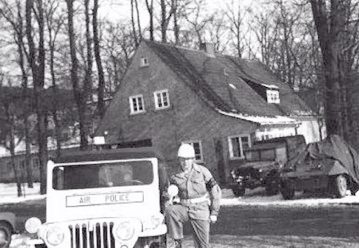 An Air Policeman. Can anyone identify him?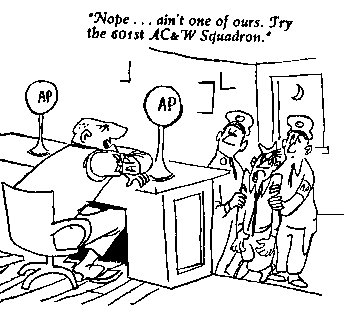 This cartoon borrowed from the 603rd AC&W site. A link to their site can be found on our LINKS page.