Mike Cormier was at Prüm from 1970-80 and worked in Radar Ops. He donated the following pictures taken during two deployments. The first at Wasserkuppe and the second at
Gerolstein.
At Wasserkuppe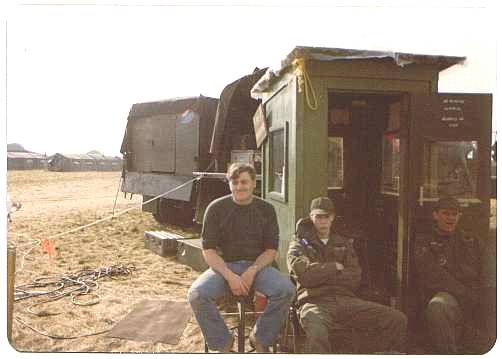 At the guard shack:
Mike Cormier
_ Anderson
Don't remember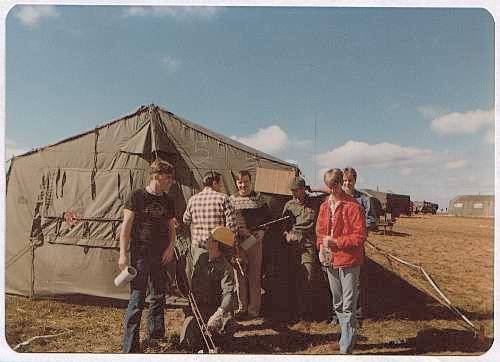 With mug: Mike Cormier
Red Jacket: Jesse Keller
In fatigues scratching head:
Marty Smith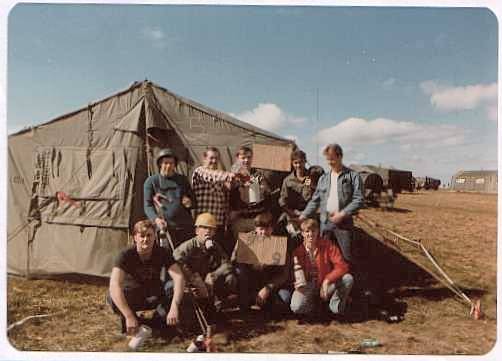 Same as above with Sgt. Garcia (wearing helmet).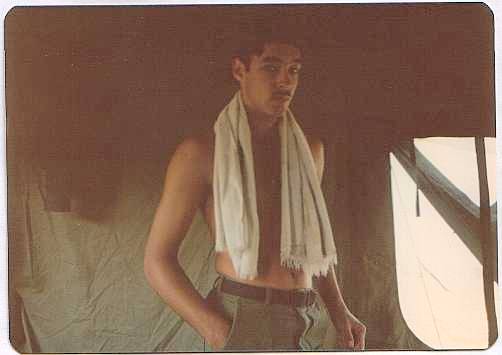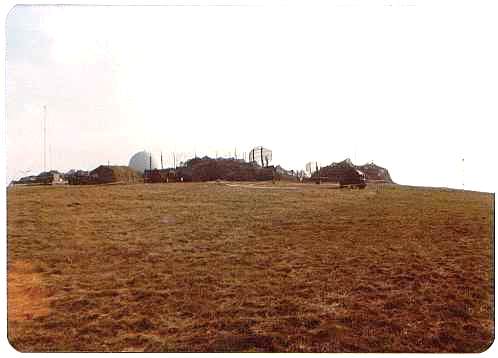 The site as seen from the statue.

The following were taken at the Gerolstein deployment.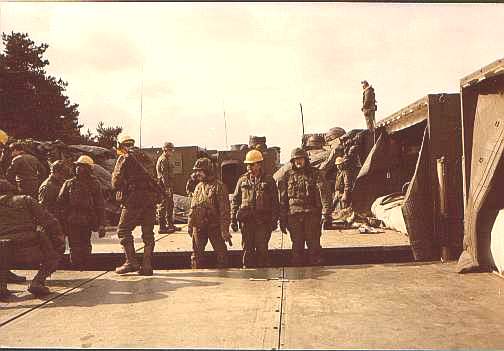 Setting up in the morning.
.

Jesse Keller pulling security duty

Jesse Keller walking

A quick look around the site