Irvin Dunlap, 601st Administrative Officer (Adjutant ) 1958-1960, shares a few more photos of co-workers and acquaintances at Rothwesten.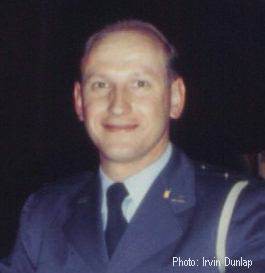 Lt. Earnest Agon Derig
Motor Pool Officer
Born in Germany. Family came to U.S. after Hitler came to power.
Married a beautiful German girl.


CWO Albert Horrocks
Squadron Supply Officer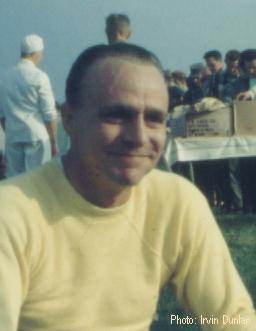 CWO Dale Vestal
Assigned to Communications Section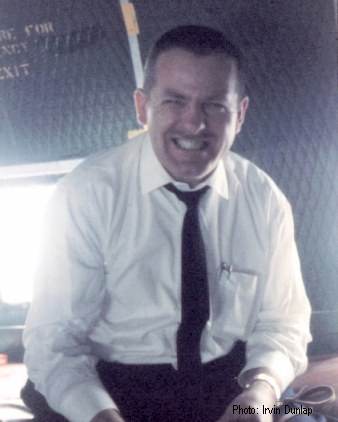 Maj. Roland L. Wolfe
Squadron Operations Officer with additional duty as Squadron Executive Officer
Served as interim Squadron Commander in 1959 between Lt. Col. Walker and Lt. Col. Raschke.
As I remember it, after Lt. Col. Walker left there was about a month's "gap" until Lt. Col. Raschke could get there. Don't know why. So Maj Wolfe took command of the Squadron. Two weeks later, we received notification that both Maj Wolfe's parents were killed in a car wreck. Naturally, the Major left for the States immediately. Maj John Thompson (Radar Maintenance Officer) then took command of the Squadron for the remaining two weeks until Lt. Col. Raschke arrived and took command. So, it's technically true that Maj Wolfe was Squadron Commander (for two weeks), but for the vast majority of his tour with the 601st, he was the Operations Officer with the extra duty of Executive Officer, especially after we closed Gunpost at Rothwesten in '58.

Rosemarie (Don't remember her last name) and her dog Suzi
Civilian clerk/typist in the Personnel Section. Described as proficient and helpful by the others in her Section
Suzi must have been a hit too. They were always together until Suzi died in puppy birth


Sonia Baugh
Civilian clerk/typist in the Administrative Section. Could type faster than three ordinary people and eat an apple at the same time
She had defected, by walking, from the Russian Zone of Germany (Dresden), where her father owned a factory before the Soviets nationalized it


Erika Horn. Later Erika Campbell
Long-time German National employee. Officially, a civilian clerk/typist Unofficially, the Commander's secretary
Wrote and spoke idiomatically perfect American English with no trace of a German or British accent
Married Capt. Lawson Campbell, 610st Communications Officer, in Kassel in 1959 and went to live with him in the States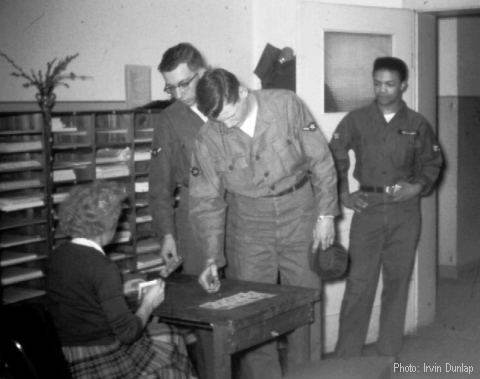 Every payday, we could exchange some of our dollars for deutschmarks. The official exchange rate was DM4.20 for each $1.00.
Just take the $ amount-say $35.00, and divide by 5. This gives you a 7. Then you give the "customer" seven DM20 bills (DM140.00) and seven DM1 coins (DM7.00). This makes DM147.00 for $35.00. Simple as long as you can divide by 5, you can do the math in your head. Works every time (as long as the $ amount is a whole number evenly divisible by 5). If someone wanted to exchange $17.42 for D-Marks, we sent him to the Army Finance Center at Waldau!