2003 Reunion at the Imperial Palace, Biloxy, MS
For the first three days there was nothing special planned.










On Monday we signed in and just hung out, socialized and watched for familiar faces of new arrivals.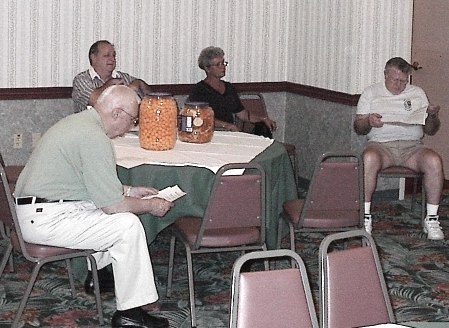 Left to right:
Dewitt Simington, Francis Gosselin,
(sorry I don't remember her name)
and Bill Slamin.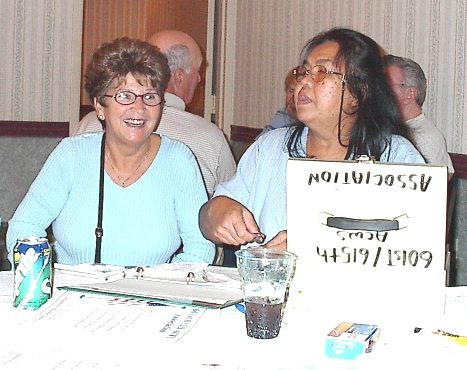 Ida Appleton and Nan Slamin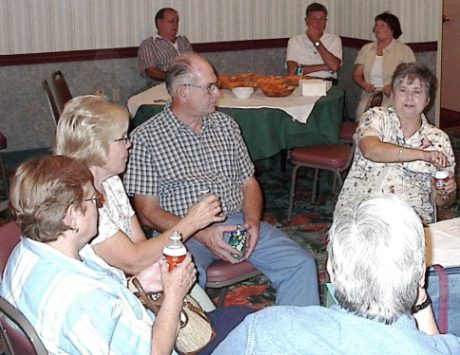 I apologize for not getting all the names.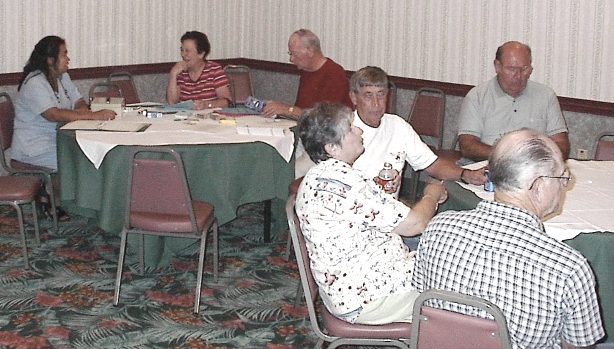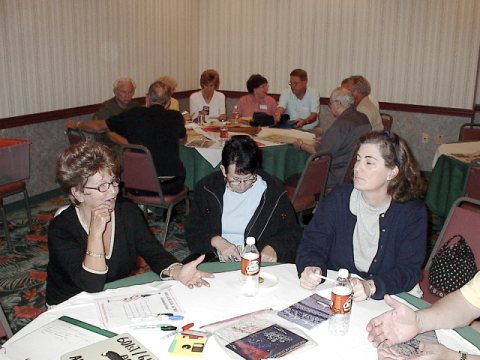 Ida Appleton, Renate Rodriguez and Missy Martin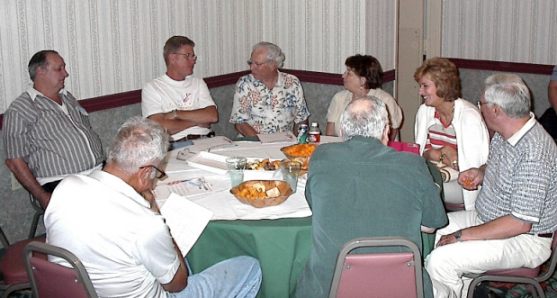 This looks like mostly (except for Gosselin at far left) 615th members and wives.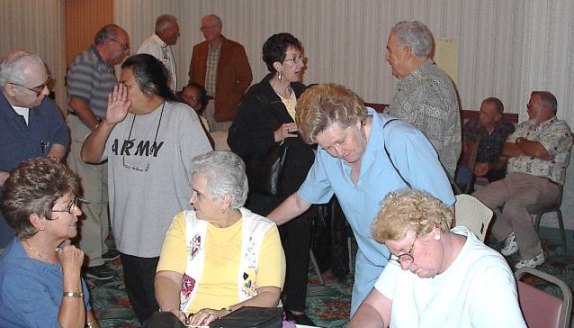 As seen here, things began to liven up.
There are quite a few photos to be posted. They will be arrayed on several pages so that it won't take so long to download them. On the following pages more familiar faces will emerge.